Hubungi Kami
INSTITUT PARIWISATA DAN BISNIS INTERNASIONAL
Jalan Kecak, No. 12, Gatot Subroto Timur - Bali
* Maaf tidak menyediakan form email karena alasan keamanan spam
About Us
Journal of Business on Hospitality and Tourism
The Journal of Business on Hospitality and Tourism (JBHOST), is an international peer-reviewed and brings articles in all areas related to Tourism & Hospitality. It is published twice a year, and publishes original research, both conceptual and empirical, that clearly enhances the theoretical development of the hospitality and tourism field. JBHOST currently published both qualitative and quantitative researches.
Articles submitted by authors are evaluated by a group of peer review experts in the field to ensure all the published articles are of high quality and the information they contain is accurate and reliable.
JBHOST is published primarily in online version. The online version is always available for download and if it is necessary, the printed version will be released based on authors or members' needs.
Please see the journal's Aims & Scope for information about its focus and peer-review policy.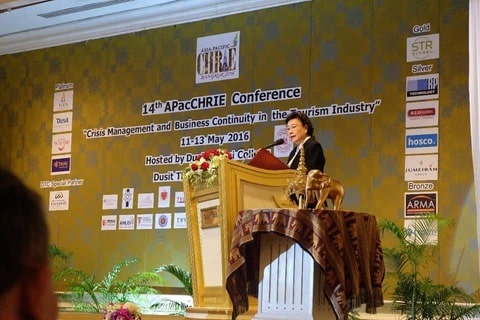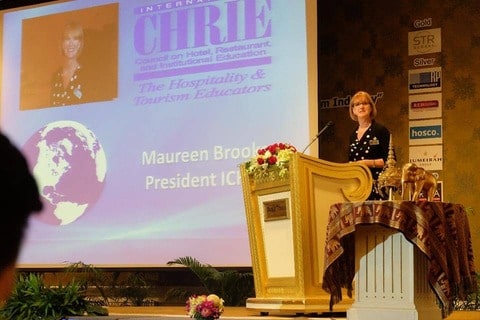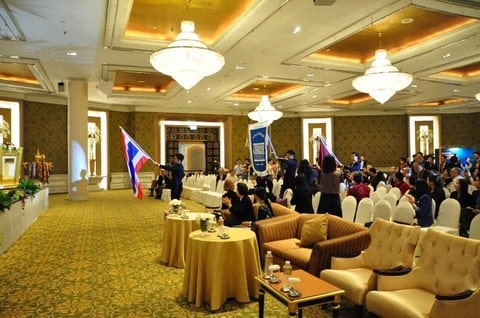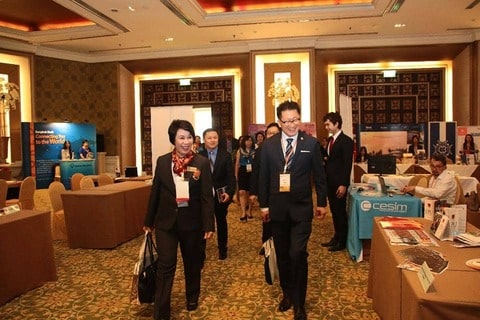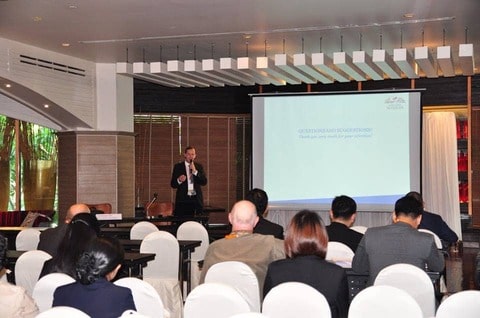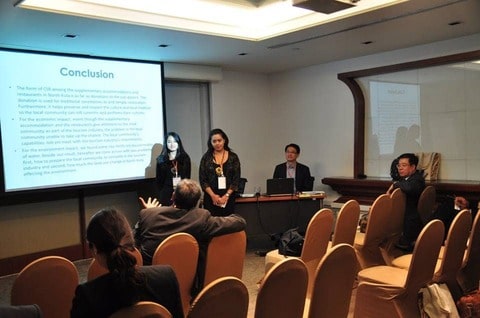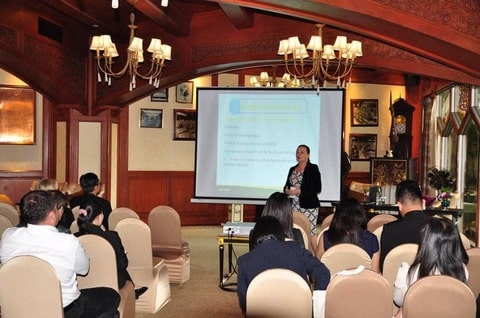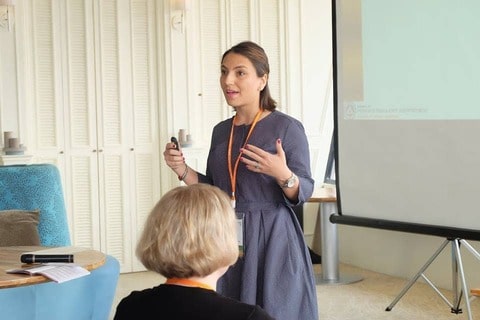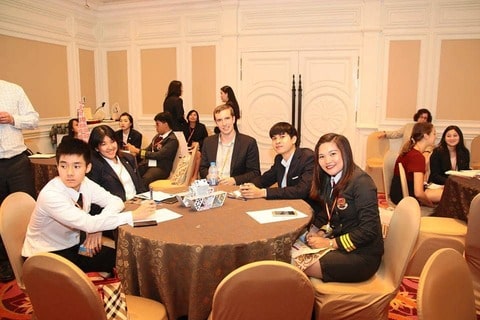 Aims
and

Scope

International Journal of Business on Hospitality and Tourism, an open access journal founded in 2015, is journal for hospitality and tourism research.
JBHOST aims at initiating and stimulating high-impact and innovative research relevant for academics and practitioners within the hospitality and tourism industries.
The audience of this publication primarily comprises academics, graduate students, practitioners and all others interested in hospitality and tourism industries. The journal welcomes and encourages articles from practitioners and academics as well as qualitative and quantitative researches.
Each paper will be judged according to international standards, originality/innovativeness of paper, contribution to knowledge, its relevance of the subject and its quality of presentation. Those papers are subject to a double blind reviewing.
International Journal of Business on Hospitality and Tourism publishes research paper on Hospitality and Tourism in the field of, but not limited to:
Human Resources
Medical tourism and health |Tourism and religion | Social innovation, work, development and sustainability | Ethics, leadership, and CSR | Competition and cooperation
Education
All education on hospitality and tourism, culture | civilization | history | economies |business & management, marketing, etc
Development
Supply, Demand, Policy, Planning and Development | tourism Impact | Eco Tourism | Green Tourism | Community Based Tourism | Pilgrimage Tourism, etc.
Event & Destination
Event, Culinary tourism, MICE industry, transportation | sports | Transformation of distribution channels and contemporary issues | branding and promotion, etc
Creative Industry
Global trends and globalization | Future development | social network | environmental issues | Hospitality & human resource | Innovations, geography and sustainability |Public-private partnerships | Strategic organization and management, etc
Business & Marketing
Consumer behavior | Brand management | Sustainable tourism | Marketing trend, channels, issues and transformations | Tourist experience | Language, culture, and globalization |Rural tourism and green tourism | music, film, romance, nostalgia | celebrity, fashion, etc
Peer Review Process
.
High standards of review.
JBHOST is committed to peer-review integrity and upholding a high standards of review. When your paper has been accepted by the editor, it will be peer-reviewed by independent, anonymous international reviewers.
Those papers are subject to a double blind reviewing.
All submitted manuscripts to JBHOST will be firstly read by the editorial staff. Inappropriate manuscripts will be rejected promptly without external review. Manuscripts evaluated to be of potential interest to journal readership will proceed to a review process. The editors will then make a decision based on the reviewer's recommendation with 4 possibilities: accepted, accepted with minor revision, accepted with major revision, and rejected.
Open Access
Policy.
The principle that making research freely available.
This journal provides immediate open access to its content on the principle that making research freely available to the public supports a greater global exchange of knowledge. All accepted articles will be freely accessible through our website journal JBHOST.org
This is an open access journal which means that all content is freely available without charge to the user or his/her institution. Users are allowed to read, download, copy, distribute, print, search, or link to the full texts of the articles, or use them for any other lawful purpose, without asking prior permission from the publisher or the author. This is in accordance with the BOAI definition of open access.
This work is licensed under a Creative Commons Attribution-ShareAlike 4.0 International License. (CC BY-SA)
Archiving
.
Deposit policy directory.
This journal utilizes the LOCKSS system to create a distributed archiving system among participating libraries and permits those libraries to create permanent archives of the journal for purposes of preservation and restoration.
Please vist LOCKSS PUBLISHER MANIFEST for more details.
FEE POLICY
!
JBHOST does not charge any submission, processing or publishing fees.
JBHOST does not charge any submission, processing or publishing fees for every article published.
Article Submission FREE: 0.00 (IDR)
Article Publication FREE: 0.00 (IDR)
If the author(s) needs the printed version of the journal, accepted paper is subjected with payment of 350,000 IDR (35 USD or equivalent) . Shipping and handling fees depend upon the delivery address and the number of publication ordered.
JBHOST may grants waivers for printed version to some authors (for developing country authors, etc) who are not able to afford the fee for the journal printed version. Authors who wish to apply for waivers must demonstrate their inability to afford the printing handling fee.
JBHOST also may grants waivers to some authors from specific conferences or seminars that have previous cooperation with JBHOST.
Please send your application for waiver to [email protected]
Waiver request should contain the following information

Manuscript title
Corresponding Author Affiliation and Country
List co-author(s) Affiliation(s) and Country
Reason for requesting a waiver



JBHOST reserve the right to approve or reject a waiver application. Decision will be communicated to the author within two weeks after the application is received.
Join as Editorial Advisors / Reviewer Panel
!
JBHOST welcomes competent academicians to join us as volunteer Editorials or Reviewers.
JBHOST welcomes competent academicians to join us as volunteer Editorials or Reviewers. Being an Editorial and Reviewer is a matter of prestige and personnel achievement. JBHOST offers - Part-time and Voluntary job to work via Internet. The language being used is English.
If you are interested to join as Editorial / Reviewer, please send your CV to: [email protected]
We will revert back as soon as possible.